Last Friday night saw the culmination of The Wee Toon Runners 5 Race Series 2011, with an awards ceremony at the White Hart Hotel. The event is not affiliated to any club, being organized and marshaled by members of both JogScotland and Campbeltown Running Club, and even those who are members of neither. Races are open to anyone wishing to participate. There are five separate runs, usually on the last Tuesday of the summer months (May to September), each one covering a distance of three miles. The runs are on differing terrains. To make matters more interesting, the race is time handicapped, in an effort to bring runners of differing abilities closer together, so the so called "whippets" would start after a set period of elapsed time, taken from the first runner setting off. The object is simple---first runner back wins the race!
This year's race venues and individual winners were as follows :
May - Pennygown Winner Susan Graham
June - Barr Glen Winner John McGeachy
July - Chiskan Winner Alix Geyer
August-Westport Winner Cameron Campbell
September – Campbeltown Winner Catriona Wilson.
On Friday, most of the runners, helpers and organizers gathered at the White Hart to hand out this year's trophies, and to celebrate another successful Series. They did it in style!
There were three winners' categories—Female Winner, Male Winner and Overall Champion.
The Female section results were as follows:
3rd Jackie Fulton
2nd Elaine McGeachy
1st Alix Geyer
The Males came out as follows:
3rd Tommy Morran
2nd Neil John MacPhail
1st Cameron Campbell
The Overall Champion was also Cameron Campbell who amassed more points than Alix, over the five races. This feat is made all the more remarkable, when you learn that Cameron is only nine years old and is still at primary school!! His father, Donald, along with Suzy Ferguson are the main organizers of the event, and both Donald and Suzy were presented with thank you gifts on the evening, from monies donated by all those participating. Thanks also go to all of the various helpers and volunteers, of whom there are too many to mention. Without their help, there would not be an event.
This year has been a particular success, with many new faces taking part, for the first time. A total of 59 runners took part with the highest number being 41, at Wesport. Roll on next year.
Handicap Series organiser Suzy Ferguson was given flowers as a token of everyone's appreciated for her efforts over the 5 races.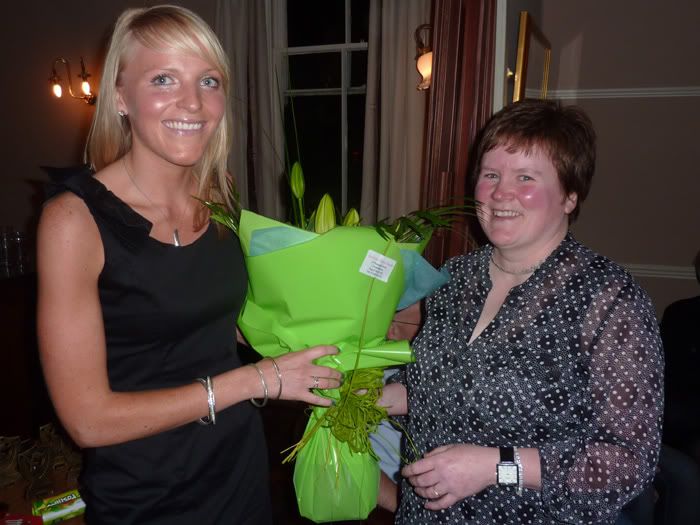 As was Donald Campbell who has organised the event each year since the Handicap Series started 4 years ago.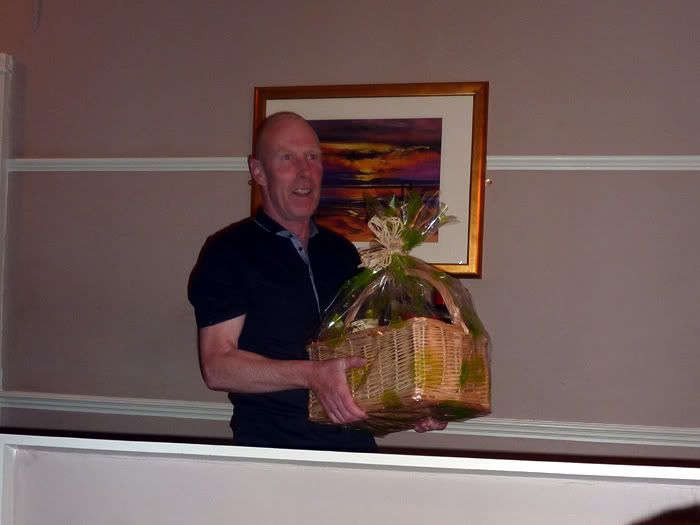 Jackie Fulton, 3rd place female
Elaine McGeachy, 2nd place female
Alix Geyer, 1st place female - well done Alix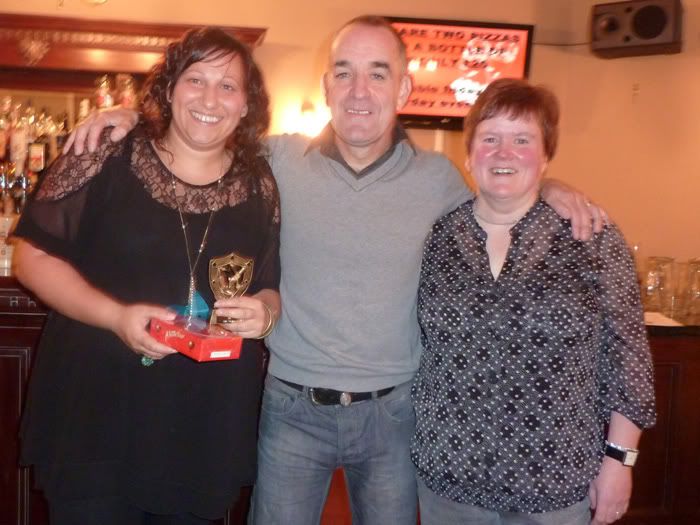 Tommy Morran, 3rd Place Male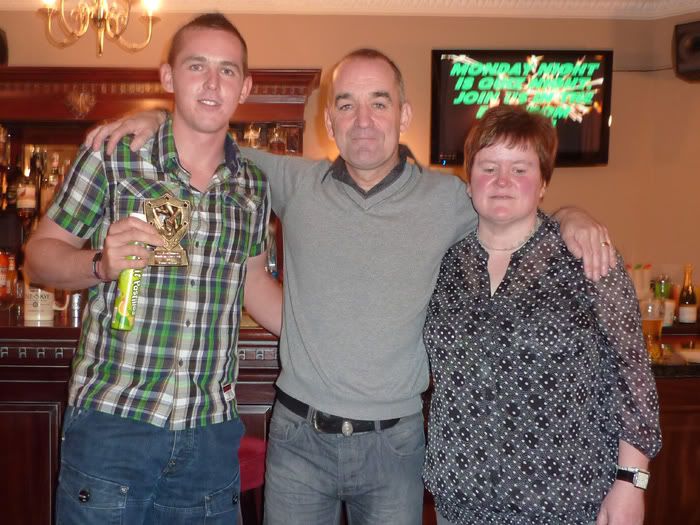 Neil John McPhail - 2nd Place Male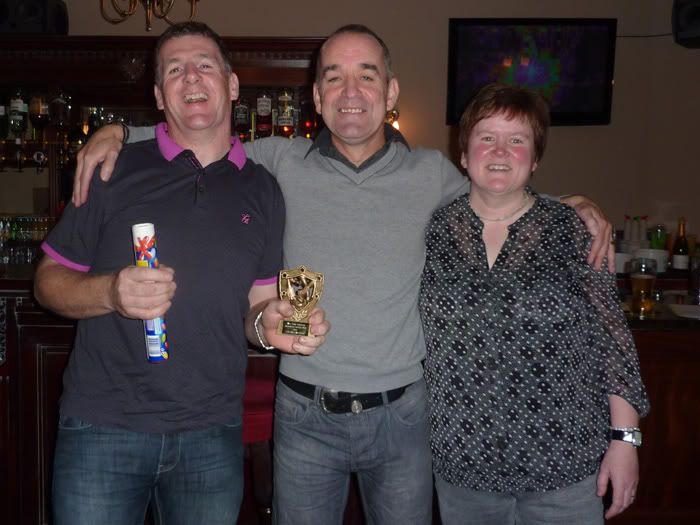 Cameron Campbell - 1st Place Male
Overall winner - Cameron Campbell - well done Cameron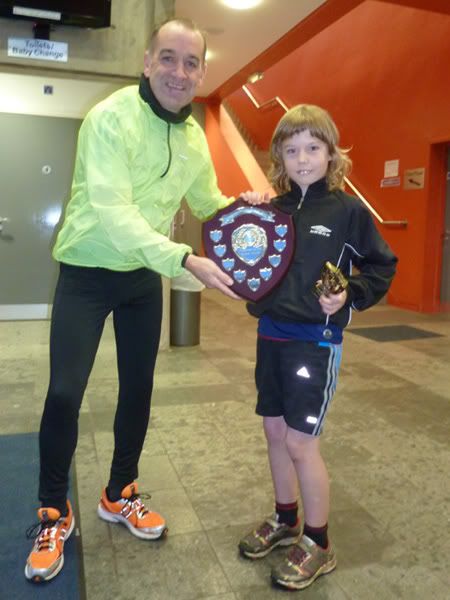 Donald Campbell awarded Robert McDonald with this award for all his support during the series as well as on the evening.
Some WAGS
Some of the runners who enjoyed the series over the last 5 months. Well done all.