Thanks to race director Rob Reid for sending through the report and results of the race on Saturday - many thanks. And to the Kintyre Forum's newest photography correspondent Gavin Brown for his excellent photos! Many thanks!
KINTYRE WAY RELAY Saturday 7th May 2011
Tarbert to Campbeltown, 66 miles in 6 sections of varying length.
The winning time for relay teams, 8h 32m (Campbeltown Running Club team 1) was a course record, a 6-minute improvement on last year's winning team, but this hides a dramatic improvement over the sections from Tarbert to Carradale.
"Play it again SAMS", a team from Oban, were in the lead as far as Clachan, but Hector McMurchy (Campbeltown) forged ahead on the beach section to Tayinloan and the lead widened all the way as the local lads pounded along their home ground. At the Tayinloan checkpoint, supporters cheered wildly as Hector came into view and handed over to Kenny Campbell who went tearing off like a bat out of hell. This was the sort of relay handover you'd normally only see in a 4 x 100metres!
Kenny reached Carradale at 5h 48½m, which is 22½ minutes earlier than the existing record at this point, though it must be said that Play it again SAMS were only 15 minutes behind, also beating the course record for the 46 miles from Tarbert.
Weather was good (mostly dry and not too warm) but two factors combined to make this year's race a particularly tough challenge - a southerly headwind, and a new cross-country section on the way from Carradale to Campbeltown where the route was changed in order to get away from public roads.
If the course had not been changed, it looks like the local team would have reached the Campbeltown finish in an amazing 8¼ hours!
Play it again SAMS finished second in 9h 04m, and third place went to Campbeltown Running Club team 3, with a time of 9h 22m.
There were also four brave souls who attempted the ultra race (66 miles), though only one completed it: Stephen Bell from Helensburgh in 13h 59m.
A big thank you to the British Red Cross and to the Raynet team who turned out in force and put in long hours of duty all along the way. And many thanks to all the marshals, timekeepers and other helpers without whom this event would not be possible.
Plans for 2012 are already taking shape, and include a staggered start, with ultra runners setting of at 5am, to avoid trailing behind the relay teams all the way. More details will be published on the website in the near future (
http://www.kintyrewayrelay.co.uk
)
Results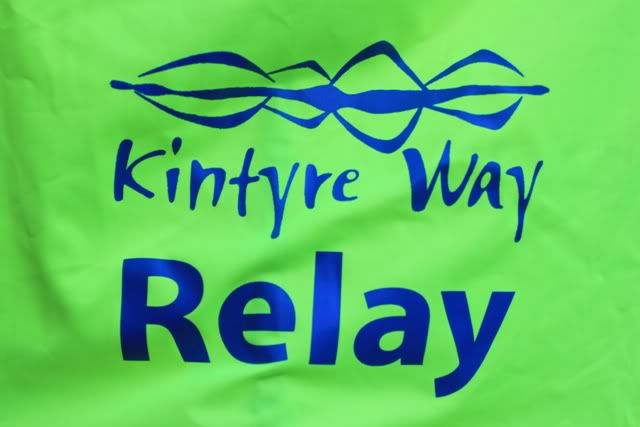 Campbeltown Running Club members Johnny Girvan, Tommy Morran, Elaine McGeachy and Ralhie Hill at the start of the first leg in Tarbert and below 12 miles later at Claonaig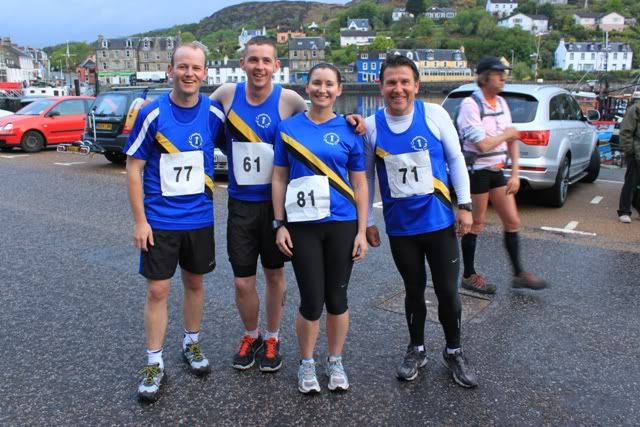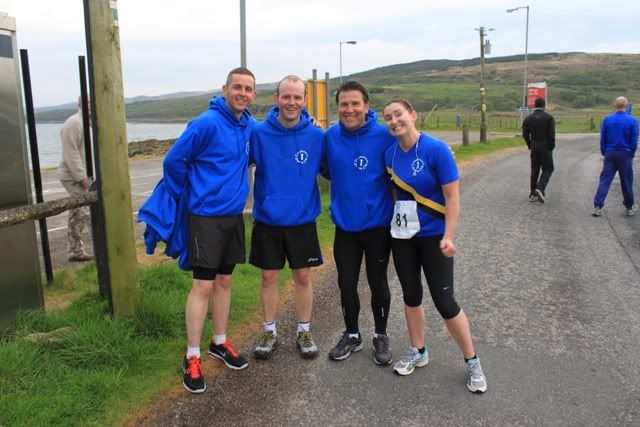 Stuart McGeachy
Kevin Scally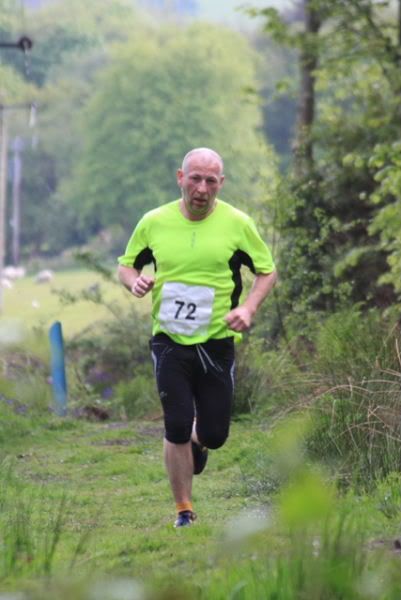 Emma Conley and Lisa Hardie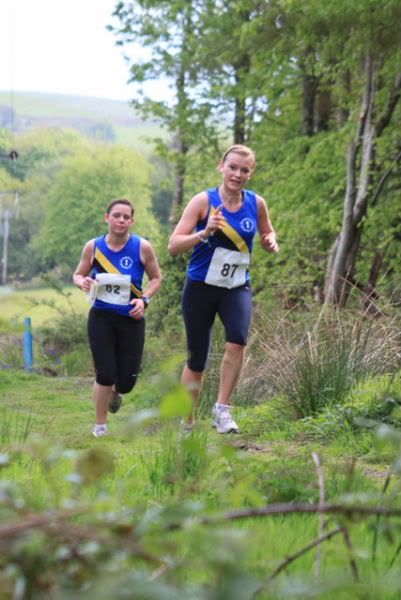 Alan Reid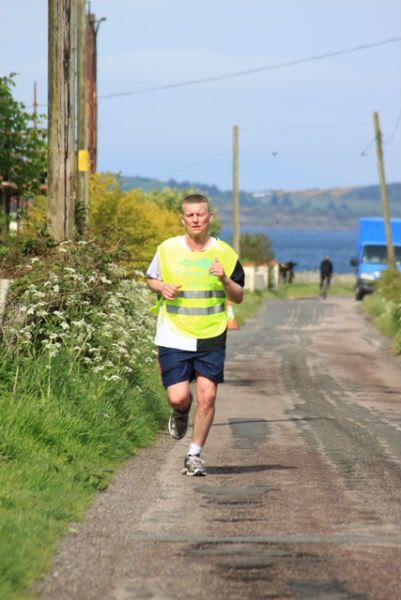 Alan Reid and Hector McMurchy. Hector set a new record for stage 3 of the race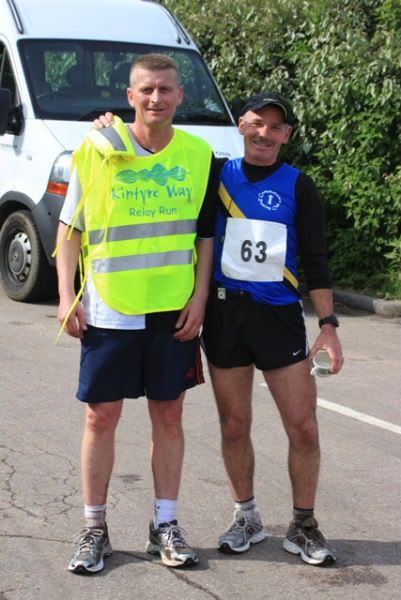 Jocelyn Richard before she starts the 4th leg from Tayinloan to Carradale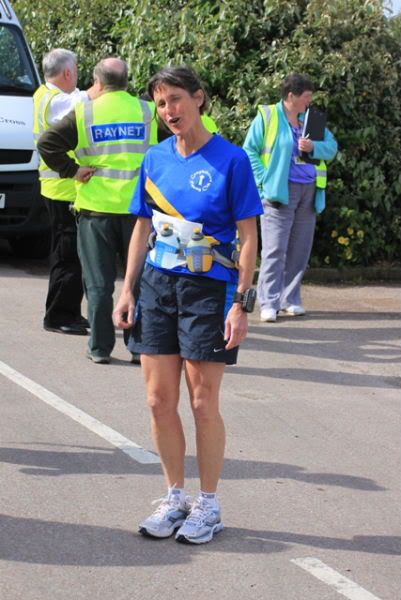 Kenny Campbell who beat his previous record for stage 4 of the race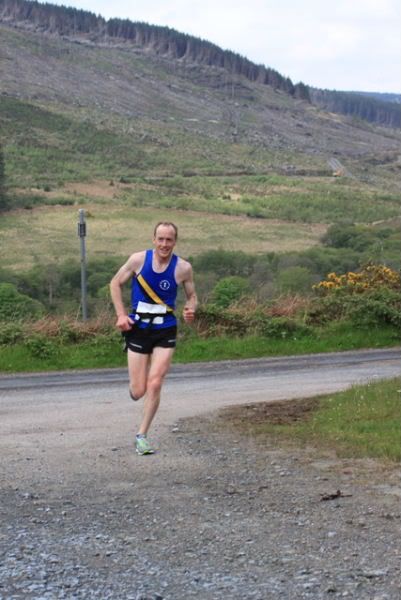 Hendrie Barbour who ran for CRC2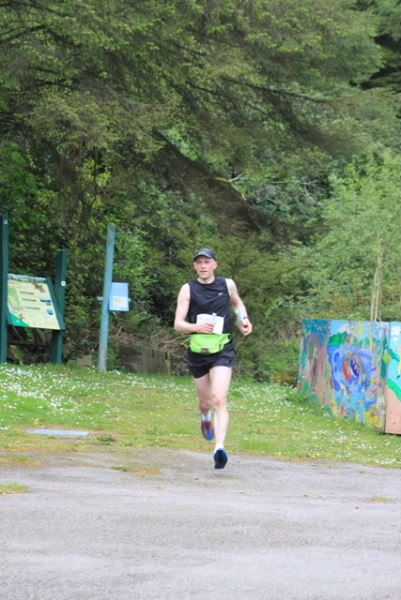 Neil John McPhail who ran the 5th stage
Postman Pat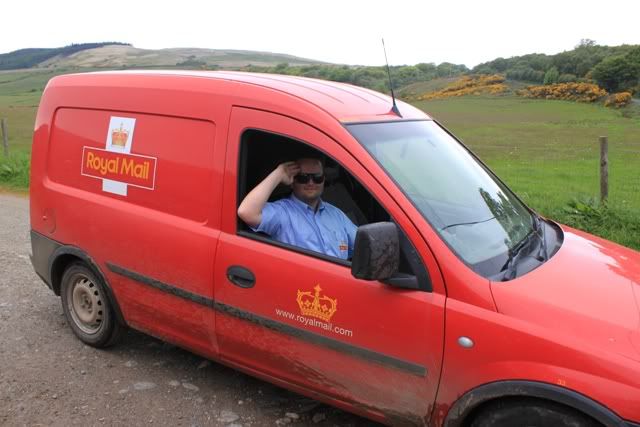 Running at Lussa Loch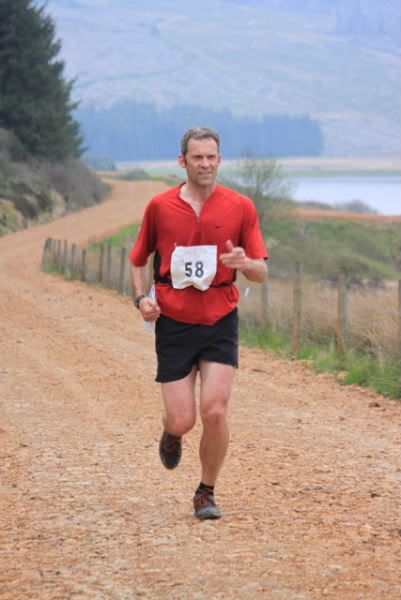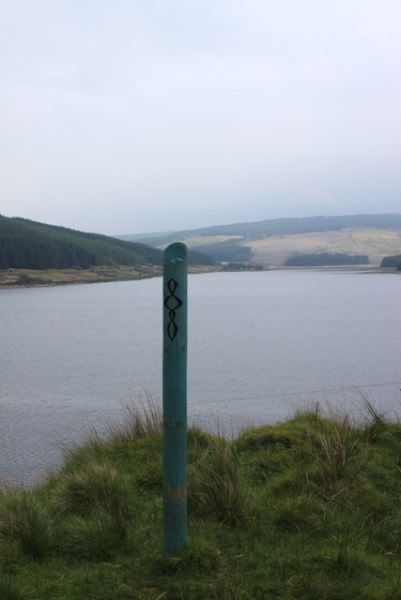 Charlie Dott at the finish line for winners Campbeltown Running Club 1 who set a new course record.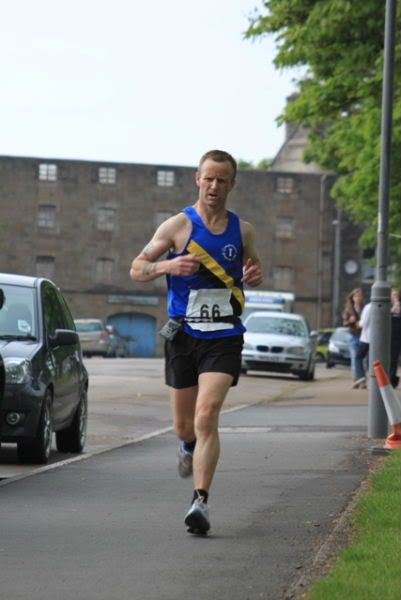 Finished! Well done!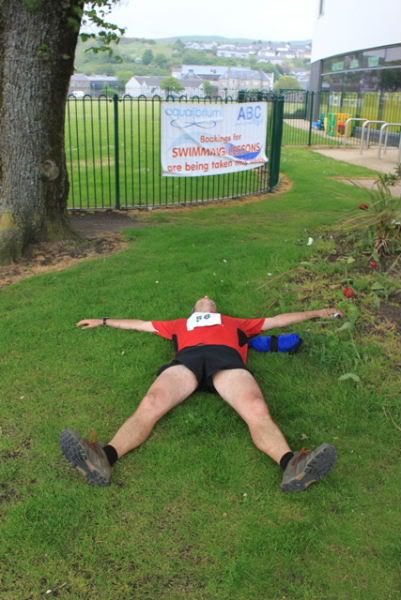 A well earned refreshment in the evening for the members of CRC!
Further details from the Campbeltown Running Club website at
http://www.campbeltownrunningclub.com/N ... eports.php
The 2011 Kintyre Way Relay took place on Saturday 7th May with CRC entering three teams in the event. It was the first year that CRC were able to run in the race as a club, although there was a few 'veteran' runners who had competed in previous years.

The CRC teams competing in the event were:

* CRC1 - Tommy Morran, Stuart McGeachy, Hector McMurchy, Kenny Campbell, Scott MacBrayne and Charlie Dott.
* Happy Feet Chicks - Elaine McGeachy, Lisa Hardie, Emma Conley, Katie Ferguson, Jocelyn Richard, Jennifer Martin and Jennifer Reid.
* CRC3 - Ralph Hill, Johnny Girvan, Kevin Scally, Alan Reid, Neil John MacPhail, Robert McDonald and David Adams.

Congratulations to team 'CRC1' who managed to win the event with a course record time of 08:32:10. The previous record was held by 'Dumfries Crocks & Chicks' in 2010 with 08:37:50.

Well done also to teams 'CRC3' who finished third overall with a time of 09:21:51 and 'Happy Feet Chicks' who finished sixth overall in 11:17:30.

A special mention should also go to our very own Donald Campbell for his efforts as a time keeper for the race. It was a (very) long day and everybody appreciated his support and dedication for the event.