Football Festival Success
Just under 200 kids of Primary School age filled Campbeltown's Meadows Millennium Meadows Playing Fields last Saturday (2nd June 2012) to enjoying an afternoon of football. Organised by Campbeltown and District Juvenile Football Association teams from Oban, Islay, Lochgilphead and Tarbert visited the town to play against local sides in their respective age groups. Primary 2 and 3s played fun fours with 14 teams taking to the four small sided parks. P4-5s played seven aside with 7 teams competing in this age group and 5 teams in the P6-7s age groups. Feedback from the afternoon was very positive with a large travelling support adding to the local support seeing over 400 people on the Meadows on a sunny afternoon.
Primary Two-Three teams who competed in the Fun Fours from Oban, Campbeltown, Tarbert and Lochgilphead (Lochgilphead teams missing from photo - couldn't find them!)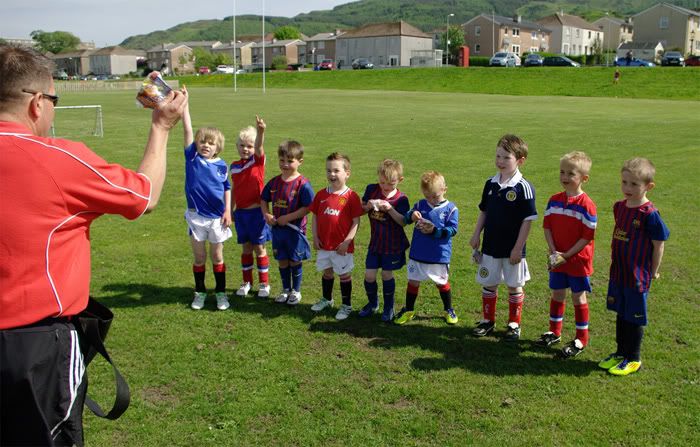 Coach Ralphie Hill took the local P1s for some additional football at the festival to ensure the budding stars of the next generation didn't miss out.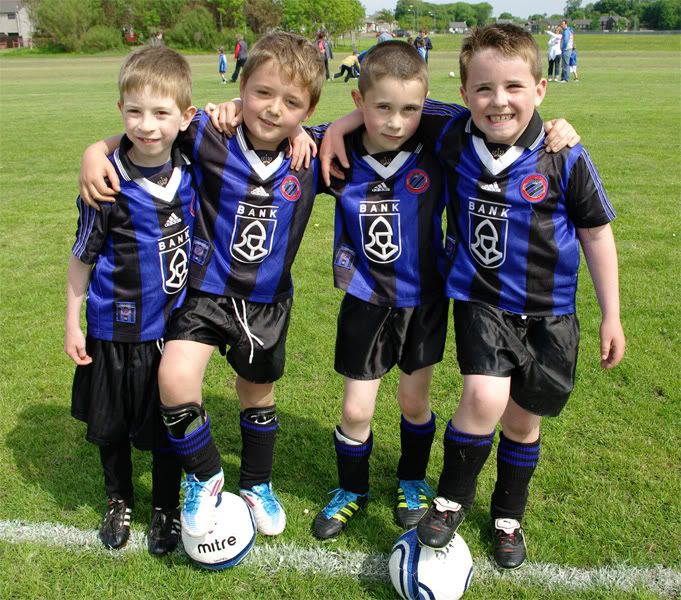 Campbeltown P2-3s - Dalaruan Hearts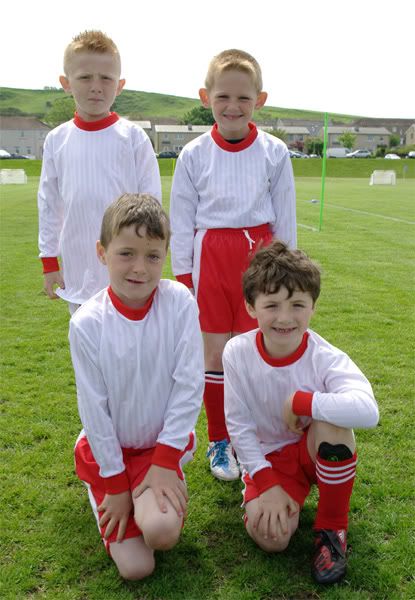 Campbeltown P2-3s - Longrow Boys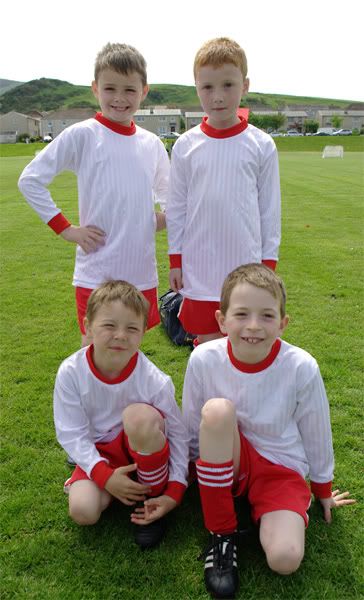 Campbeltown P2-3s - Kilkerran Athletic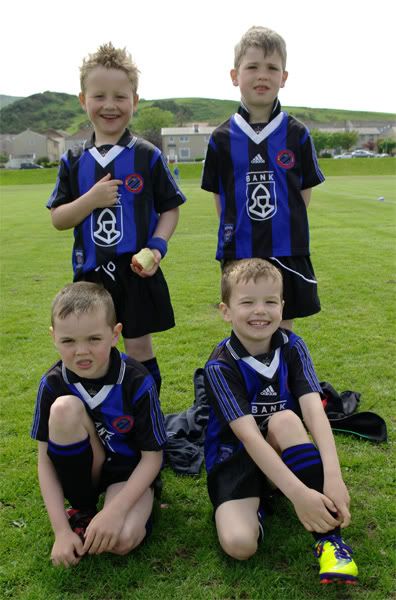 Campbeltown P2-3s - Peninver United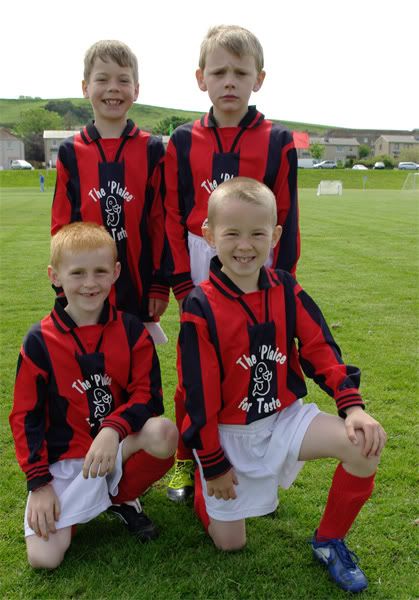 Campbeltown P2-3s - Crosshill Athletic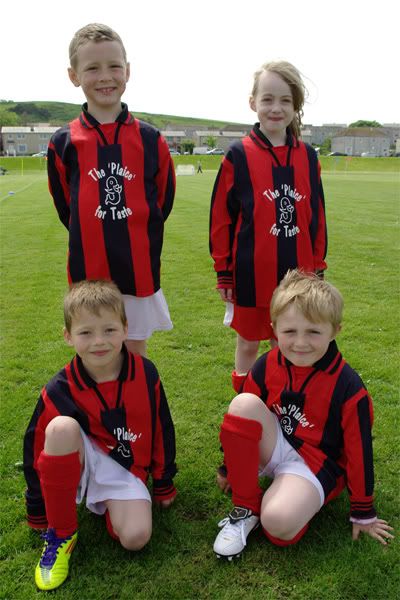 Campbeltown P2-3s - Calton Thistle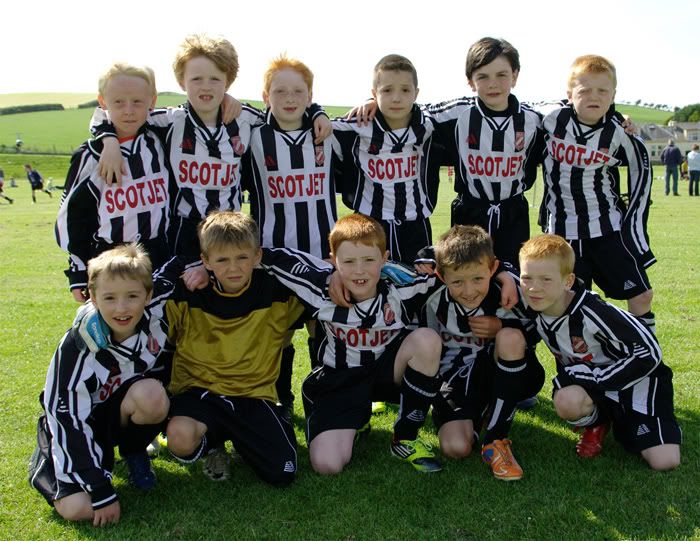 Campbeltown P4s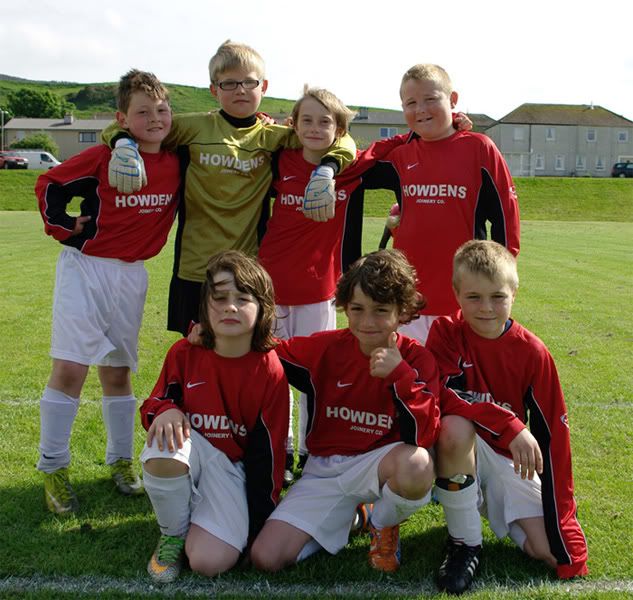 Campbeltown P5s - 1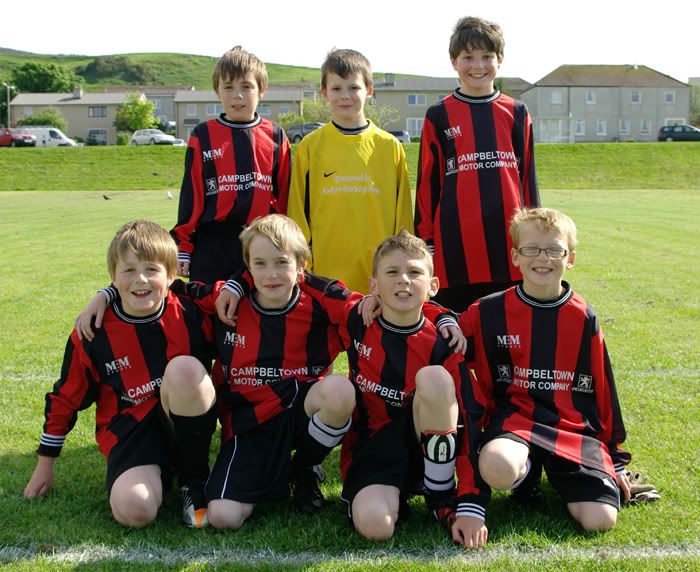 Campbeltown P5s - 2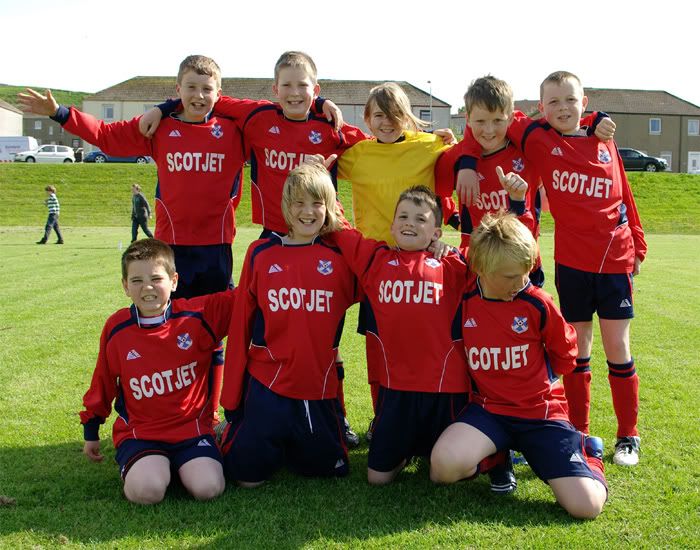 Campbeltown P6/7s - 2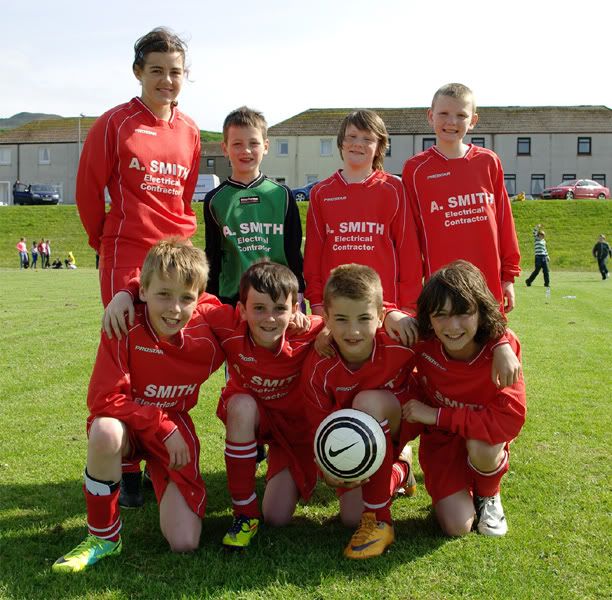 Campbeltown P6/7s - 1