The Lorne and Lowland Walking Group meet up on the first Saturday of each month.
It starts at 11.00am at the Lorne and Lowland Church car park (apart from next one to Gigha )
I will put list on at the end of this.
On Saturday 1st of May, 17 of us made our way up to Kilkenzie and left the cars, we walked from there up to the Drum Farm and then on to Tangy, we had lunch at Tangy Loch then up through the Forestry to the quarry then along the Forestry road back to Kilkenzie.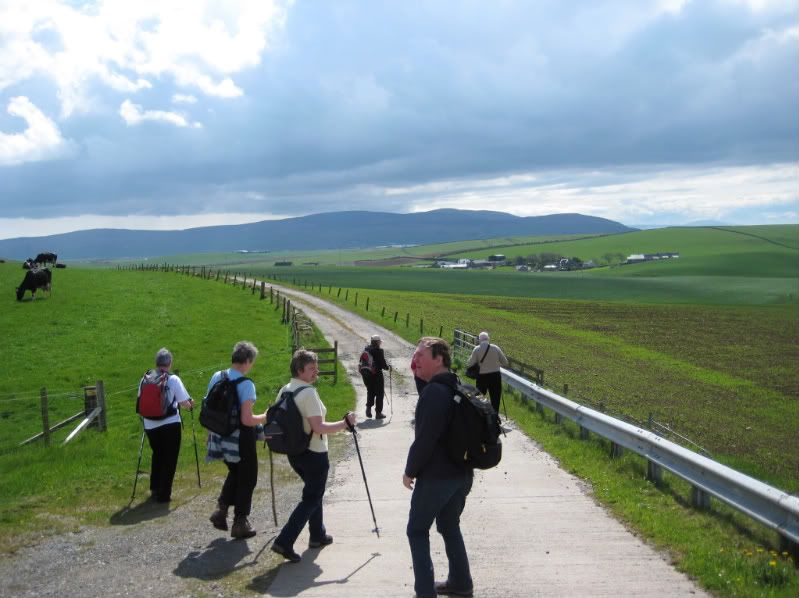 Anyone who would like to come along are welcome.
Meet at L&L Church car park at 11.00am
DATES
June 5th: Gigha - shore walk meet at L&L Church at 10.00am to split in to transport for the 11.00am Ferry
July 3rd: Saddell/Ifferdale Glen
Aug 7th: Caliburn/Drumgarve
Sept 4th: Clachan
Oct 2nd: Kilchrist Castle
Nov 6th: Aucherlochy & Loch Ruan
Dec 4th: Glenramskill
2011
Jan 8th: Westport to Machrihanish
Feb 5th: Shenachie
March 5th: Lussa Loch
April 2nd: Stron Glen