Walked from Muasdale to Chleit this afternoon. Tide had been high last night a lot of rocks uncovered!
Looking toward Chleit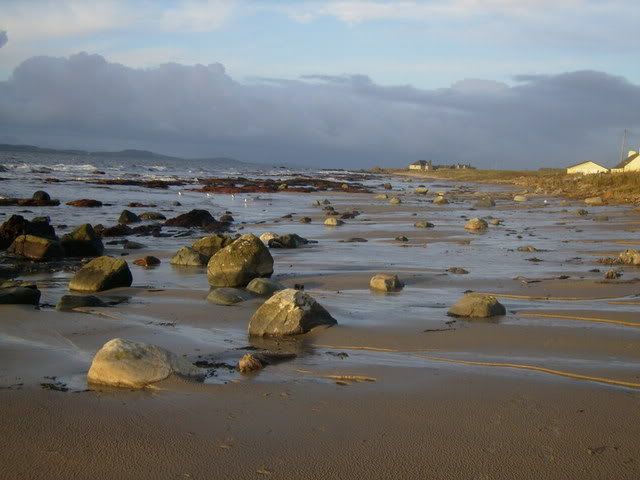 Looking to Muasdale
The rocks at Chleit, a lot of them uncovered from winter sea as this usually all sandy! There is now steps that can take you right on to the beach.