Helping hand the day....enjoyed working wi the sheep the day....better watch hoot i am sayin their, enuff said.
Sheep comin off for the winter now, not much left for them to munch on. Good trip & a good plate o lentil soup in the middle of the day!
Davaar light
Roon the other side o the light
Minesweeper M109, who was annoyin everybody the day!
crossin the loadin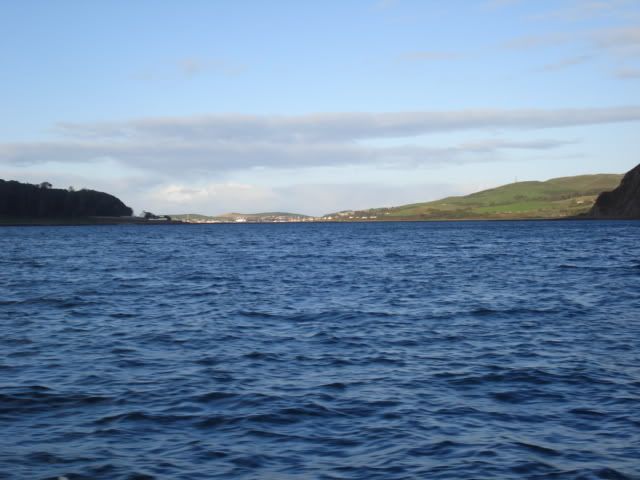 Funny wind the day, bit of motion further doon & plenty spray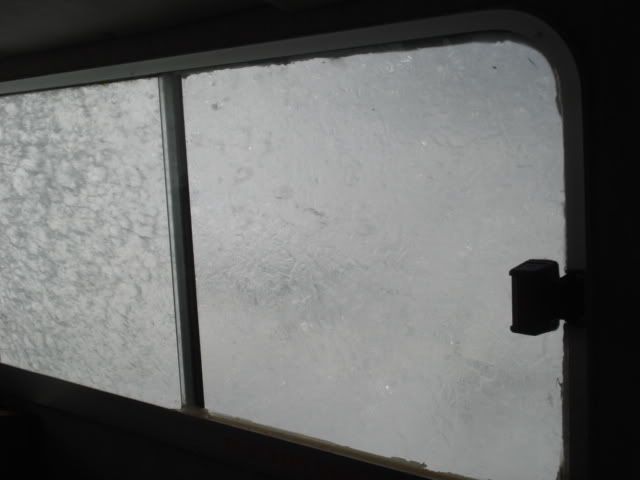 big shower going thru 4th gens gaff, nice rainbow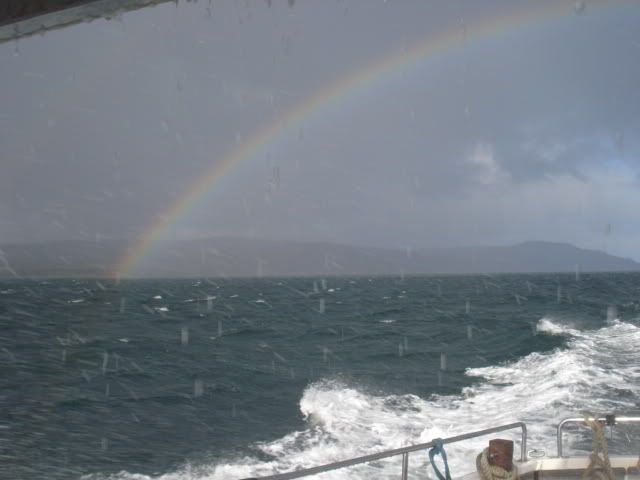 Skipper hard at work, checkin the sudoko...eh...charts
nearly there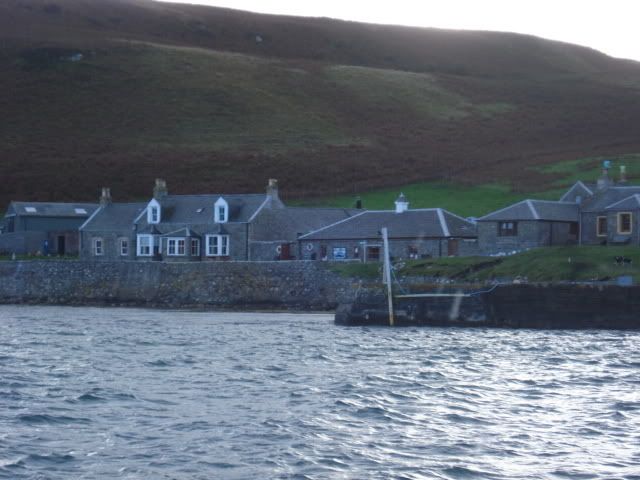 Our passengers gettin ready for their trip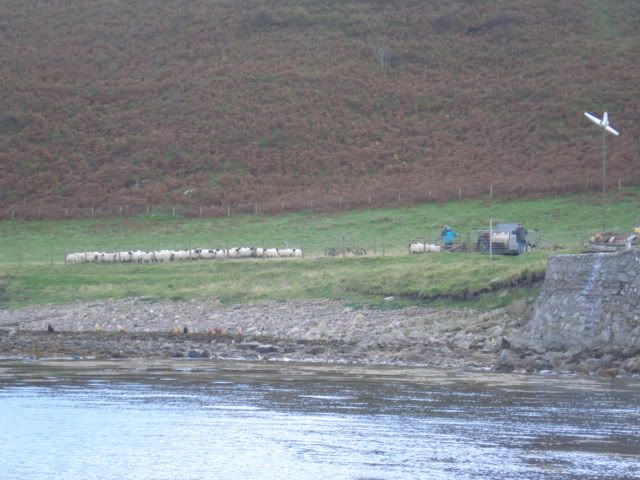 all packed ready to go
all aboard & we're off!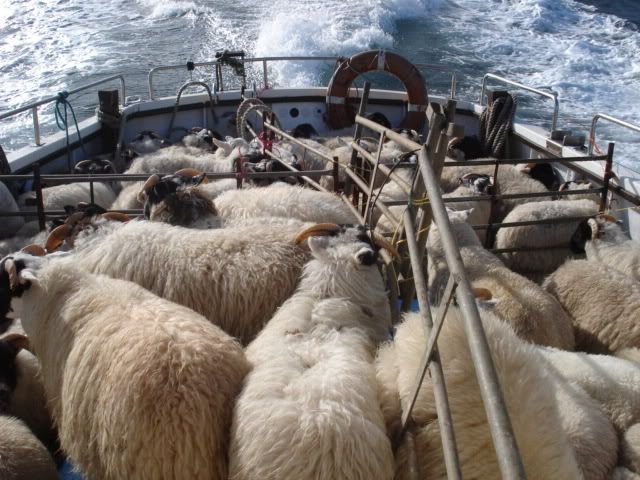 we'll be back! baaaaaaaaaaaa