Meant to post this last week as I think it is a belter. Certainly a team filled with good footballers.
This appeared in last weeks Courier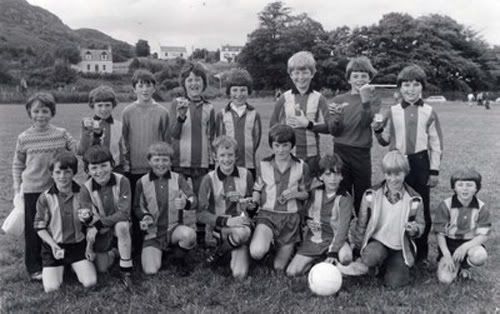 This football park is now the site of an industrial estate but back in 1979 at the Tarbert Seafood Festival it was the scene of a triumph or the lads of Calton Thistle, who won the festivals junior football competition.
Back row: David Mullan, Gary McGeachy, Richard Grogan, Steven Dott, Craig Colville, Tommy McPherson, Neil McKay, Archie Armour.
Front: David McGeachy, Stephen Craig, Gary Stalker, Stuart McCallum, Archie McGeachy, Dougie West, James McEachren, Kevin McCallum.