Work has started on the new quay - which you can just see in the distance..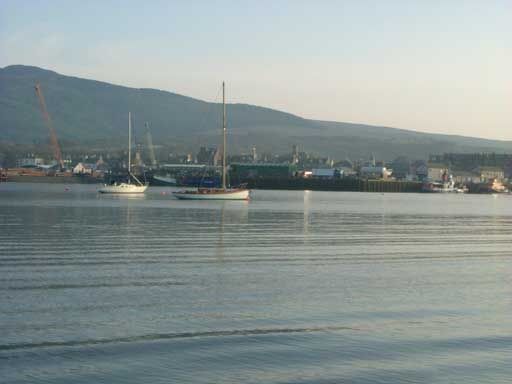 Argyll & Bute Council's webcam will also be following the news (when they clean the windaes!)
http://www.argyll-bute.gov.uk/content/r ... rticle?a=0
This was news I posted before the message board about this project (taken from the ABC site)
Argyll and Bute Council has agreed a major funding package of £4.77 m to upgrade Campbeltown's New Quay.The project will expand the harbour facilities and ensure a robust quay for longterm future economic development in the Kintyre area.
Council Leader Councillor Allan Macaskill said, "The Council believes that investing in this project in Campbeltown is vital to promoting a prosperous future to the area. The New Quay is a hub for commercial vessels and their associated activities. Undoubtedly, improvements of the scale that the Council intends will enhance its future use."The Council made the decision at their meeting on 22 December, and the tender for the work was awarded on 24 December.
Councillor Macaskill continued, "In making this large commitment we are recognising the needs of the present major users of the quay as well as their future needs. Economic activities by Vestas, the forestry sector, and the hoped for resumption of the ferry service between Kintyre and Northern Ireland in 2006, will have a major impact on the future economy of the area."We want to make sure that economic recovery continues."The Council's decision was made at a vital time in order to take advantage of available funding of £800,000 from the European Regional Development Fund and to ensure an early provision of improved harbour facilities to allow expansion of wind farm turbine production in the area.